Medical abortion is a procedure that uses medication to end a pregnancy. A medical abortion doesn't require surgery or anesthesia and can be started either in a medical office or at home with follow-up visits to your doctor. It's safer and most effective during the first trimester of pregnancy.
Having a medical abortion is a major decision with emotional and psychological consequences. If you're considering this procedure, make sure you understand what it entails, side effects, possible risks, complications and alternatives.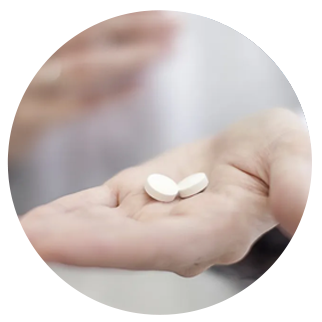 Why it's done
The reasons for having a medical abortion are highly personal. You can choose medical abortion to complete an early miscarriage or end an unwanted pregnancy. You can also choose to have a medical abortion if you have a medical condition that makes continuing a pregnancy life-threatening.
How you prepare
If you're considering a medical abortion, meet with your doctor to discuss the procedure. Your doctor will likely:
Evaluate your medical history and overall health
Confirm your pregnancy with a physical exam
Do an ultrasound exam to date the pregnancy and confirm it's not outside the uterus (ectopic pregnancy) and not a tumor that developed in the uterus (molar pregnancy)
Do blood and urine tests
Explain how the procedure works, the side effects, and possible risks and complications
Having a medical abortion is a serious decision. If possible, talk with your partner, family or friends. Talk with your doctor, a spiritual adviser or a counselor to get answers to your questions, help you weigh alternatives and consider the impact the procedure may have on your future.
Keep in mind that no doctor is required to perform an elective abortion and that in some states there are certain legal requirements and waiting periods you must follow before having an elective abortion. If you're having an abortion procedure for a miscarriage, there are no special legal requirements or waiting periods required.